Alrighty then! Griddon here and I'm pretty excited to give you a review of 'The Plastic Soldier Company' 15mm Panzer IVs.
I hadn't heard much about this company until a few weeks ago when I listened the guys on the WWPD podcast talk about the T34s the company makes. They gave the kit a pretty positive review. (I can't remember the episode number but maybe one of the guys will chime in below and help us out!) When I went looking I found out that they also made PzIVs. My German project needs at least ten PzIVs so I figured I'd give them a go. Straight off the bat, they are a solid value proposition. Delivered to my door by the fantastic Irresistible Force here in Australia for $30 AUD per box.
Each box comes with five injection moulded plastic sprues with one Panzer IV per sprue. The Plastic Soldier Company have been very smart about how they went about making this kit and the box is capable of making four variants of this popular tank.. The PzIV Ausf F1, PzIV Ausf F2, PzIV Ausf G and the PzIV Ausf H. I'll be making the PzIV H for my late war force but that leaves me with five kits and I hope to use them for an upcoming mid war army.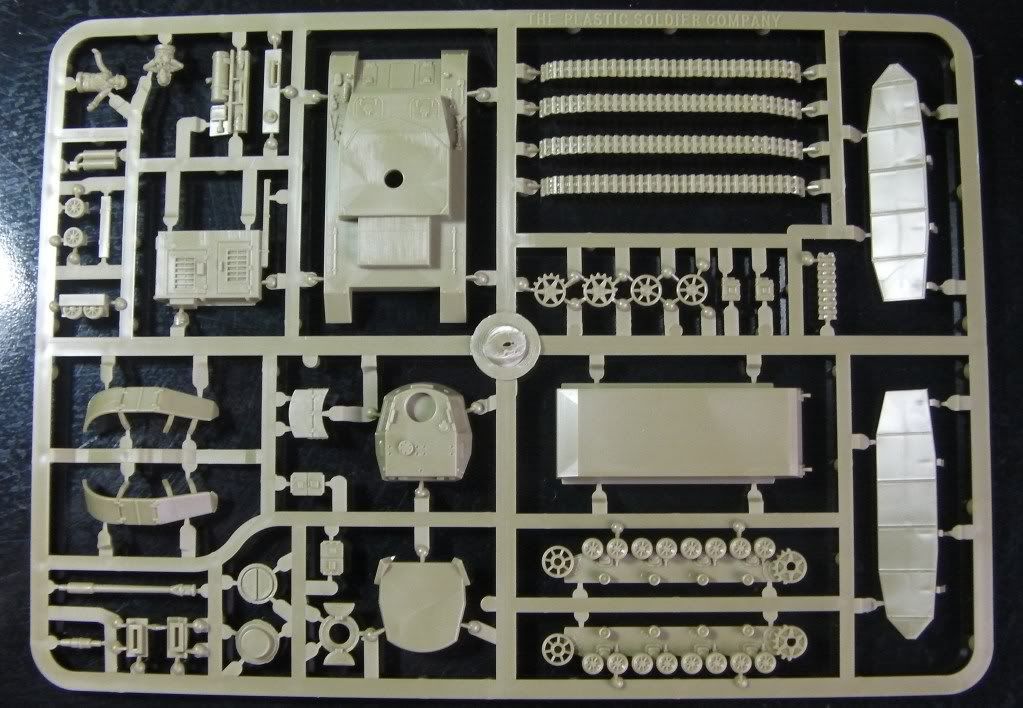 The sprue